Our Thomas Cook Clients
23rd September 2019
Due to the devestating news that Thomas Cook have ceased trading, we have prepared some helpful information for you. Please read "what to do now" via the
Civil Aviation Authority website here
.
For clients who would like to book direct with us, we are offering a reduced rate so that you may still have a holiday. Please check out our website for our room rates or if you are currently with us, please visit Yannis at the bar or contact us via email
info@tria-adelphia.com
or via our
Facebook Page
.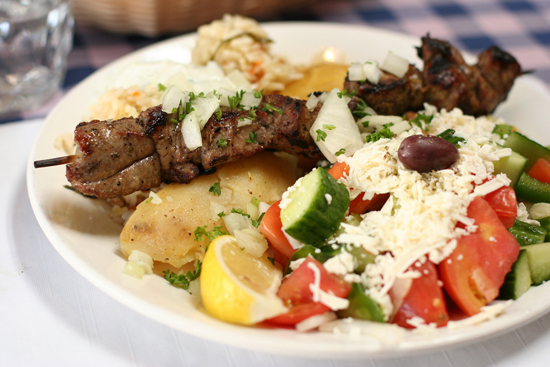 Tantalise your taste buds
*Extensive English menu is available
Our sample menu to give you an idea on cost
Full Greek breakfast
Lunch : Greek Salad with a beer
Dinner : Pork Chop with all the trimings and red wine
Total daily cost :
€24.80
Beer : €3.00
Wine : €2.50
Welcome to the Tria Adelphia
The Tria Adelphia is a beautiful self catering apartment accommodation situated in Arillas, Corfu. Offering spacious studio apartments and masionettes sleeping up to 6 people, it is the perfect location for couples and families looking to escape the hustle and bustle of every day life with a relaxing self catering holiday in Arillas, Corfu..
"For more that 15 years we have been offering our services to our guests, who are returning again, year after year."
There are beautiful views from the upper balcony over Arillas. Air conditioning is available on request.
Tria Adelphia Rent A Car
Tria Adelphia Rent A Car was founded on April 2015. Our brand new fleet (bought on May 2015) will assure the safety and the comfort for you and for your families as the criteria of purchasing our fleet was safety levels. Our priority is to tailor each package to our customer's exact needs. We offer a variety of options that will enhance your holiday experience and will help you get the best out of your holiday or business trip.
Subscribe to our newsletter